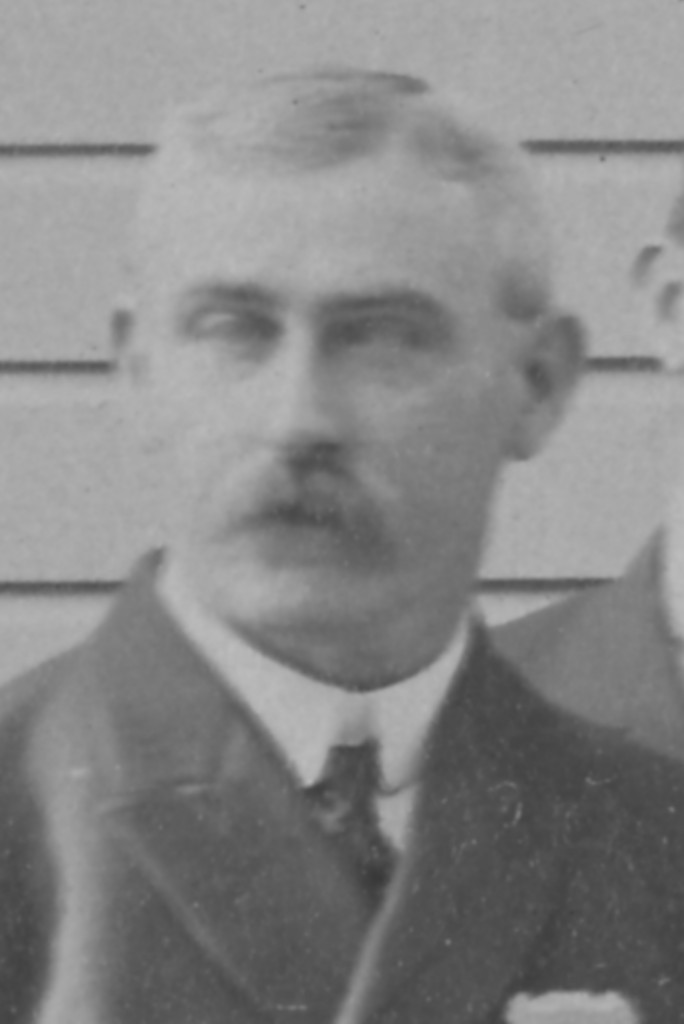 Douglass Conklin (July 15, 1855-Nov 19, 1944)
Worshipful Master: 1886, 1887, 1899
Masonic Career: Raised as Master Mason, June 11, 1883. Senior Deacon, 1890. Obtained title of Right Worshipful as District Deputy Grand Master of the Suffolk Masonic District, 1899-1900. Trustee, 1914. 1922-1943. 50 year member, 1935.
Attended the Masonic raising of Vice President Theodore Roosevelt on April 24, 1901 at Matinecock Lodge No. 806 in Oyster Bay, New York. R:.W:. Conklin was also part of a committee to examine Brother Roosevelt's proficiency before being passed to the Degree of Fellowcraft on March 27, 1901. It was reported at the time that Roosevelt knew the material so well that he corrected those conducting the examination when they erred.
Occupation: Officer of Long Island Gas Company, 1894- 1913
Bio: Son of Jonas Platt and Hannah. Grandson of Isaac and Hannah (Ketcham) Conklin. Great-grandson of Solomon and Rebecca (Platt) Ketcham. Second great-grandson of Solomon Ketcham-seaman on frigate "Congress," pensioned.
Wife -Bertha Underhill. Children: Eva Douglass and Hadley Jonas Conklin.