Tag Archive for: Huntington
By W:. Ronald J. Seifried, DSA On a late summer day, the clouds were grey, and the sound of...
By W:. Ronald J. Seifried, DSA
Jephtha Lodge receives phone calls and emails from a wide variety of people. Interested petitioners and telemarketers are just the tip of the iceberg on the daily correspondence our teams receive daily. On one such recent occasion, both the lodge and the caller could not predict what the result would have been better.
Last March, a local resident contacted Jephtha Lodge to see if we would be interested in accepting a Masonic-related donation. The long-time Huntingtonian donated his grandfather's well-preserved 1908 Masonic certificate. Traveling certificates, or passports, were commonly folded and placed into leather wallets and was a form of Masonic ID for traveling Brothers visiting other lodges.
Brother Léon E. Berthaume was a Mason for only 22 months before demitting on November 12, 1908, according to the archives in the Grand Lodge of New York. Raised a Catholic, it is possible that Brother Berthaume demitted from Freemasonry due to the Church's long-standing ban on its members from joining the fraternity. Given the name Emile Léon Berthaume at birth in France in 1880, it was customary to call people by their middle names. He immigrated with his parents to the United States at the age of nine in 1889. Because he had no French accent when he spoke English, he soon became Leo Edward Berthaume. His Master Mason's certificate has his name listed as Léon Berthaume.
He managed to finish high school and The Cooper Union all at night since he had to work during the day to support himself, and most probably his parents as well. Eventually his parents divorced, and his father lived with him until his death. "I often think of my grandmother, who worked from home as a Swiss trained artist for Tiffany, Ames & Rollinson, managing the lives of her husband, two children, mother, father-in-law and her household," the donor says. "How extraordinary that seems in today's world, but quite the norm then."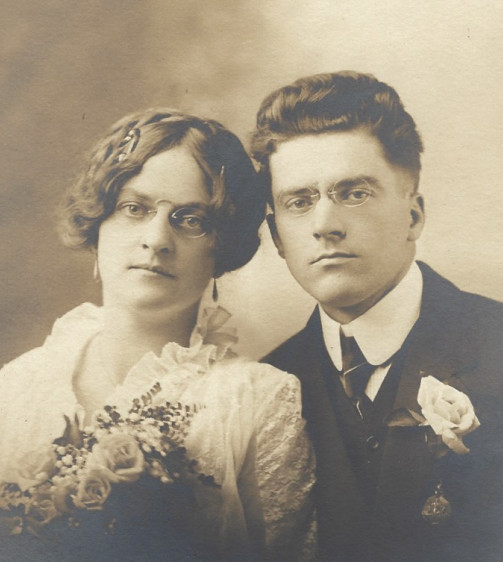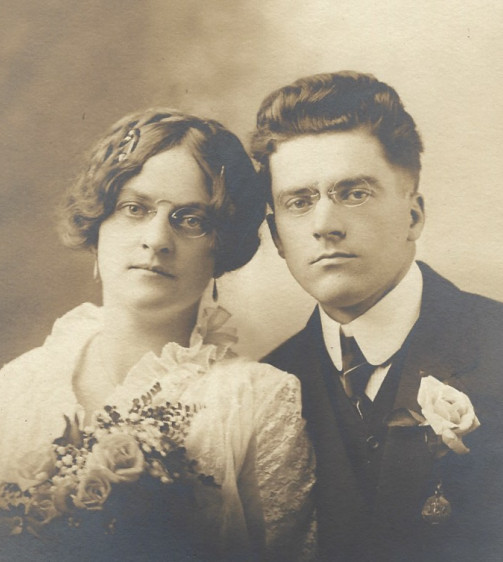 Brother Berthaume was a New York City Civil Engineer for 40 years before retiring in 1950. Married to Elvire, the couple had two children, Leo and Evelyn and two grandsons. For several years in the 1930's and 1940's, Brother Berthaume and his wife were summer residents of Huntington.
In speaking with this generous donor, his curiosity about his grandfather led to our conversation about Masonry and what we do. Although this gentleman respected and loved his grandfather, his memory of him is limited due to Brother Berthaume passing away in 1955 when the donor was only eleven years old. Our conversation led to the principles of our fraternity and how one joins Masonry. He was surprised that he can join the Masons and that he had the necessary requirements to enter the brotherhood. What was once a simple donation of an old artifact to a local lodge, this gentleman became more interested in Freemasonry, Jephtha Lodge and the organization.
Today, that gentleman is Brother Richard Gentile, one of several Entered Apprentices who have joined Jephtha Lodge in 2019.
By W:. Ronald J. Seifried, DSA
Working in the Jephtha Lodge museum over the past several years, we have rediscovered long lost secrets, corresponded with other Historians and accepted many donations of Masonic regalia on behalf of our lodge. As we build upon the museum and display more of these items in the gallery adjacent to the third-floor lodge room, many of these finds will be shared in our regular newsletter and the Jephtha website.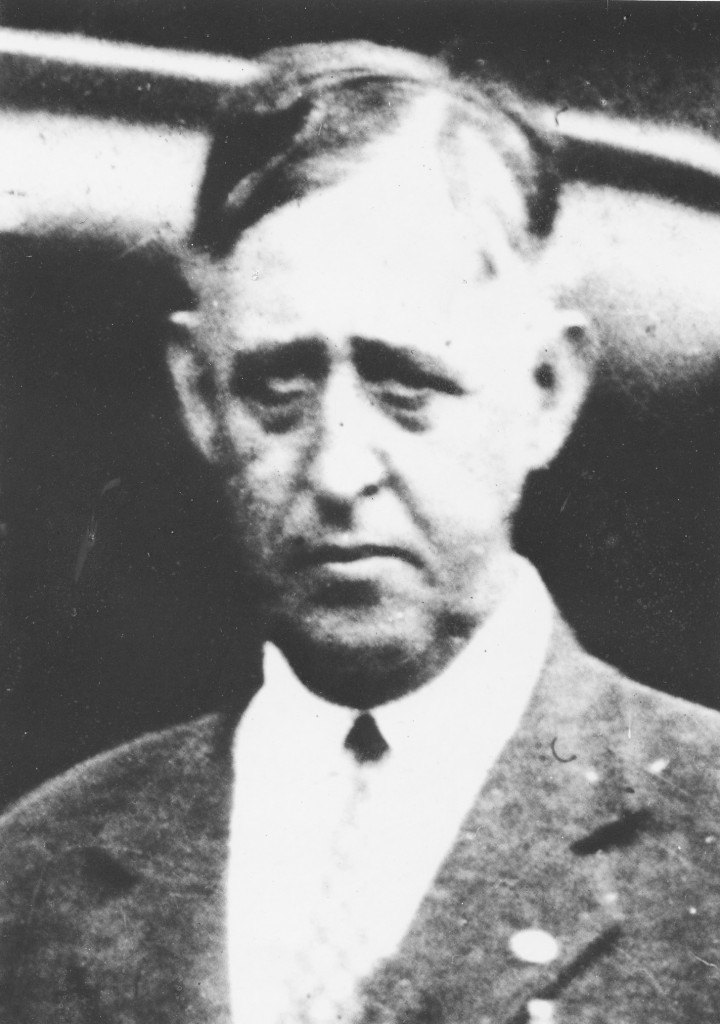 Earlier this year, Jephtha Lodge received a phone call from a Past Master from Indiana. About ten years ago, he purchased the 1917 Past Master's jewel belonging to W:. Russell Morgan Young, from a dealer in Lancaster, Pennsylvania. A collector of Masonic regalia, the brother paid approximately $900 for this rare artifact. Impressed with the quality of the medallion, he was curious on the background of this mysterious brother and our conversation led us on a quest to research on a forgotten brother who once sat in the east over 100 years ago.
Russel Morgan Young applied for membership at Jephtha on June 21, 1912 with an application fee of $5 ($135 in 2019). Born 1879 in Hartford, Connecticut, Young was a Fire Insurance Special Agent in Huntington for the New York Underwriters Agency and moved to Huntington from New York City in 1903. Proposed by Brother W.B. Willard, one of his references was W:. Douglas Conklin (Past Master, 1886-87, 1899). Initiated, passed and raised to the degree of Master Mason within two months in late 1912, Brother Young was elected to Worshipful Master just over four years later for the 1917 Masonic year, which at the time began in January. After sitting in the east for one year, W:. Young was Jephtha Lodge Secretary from 1922 to 1926 and sat on several committees during the 1920's including Transportation, Instruction and Reception. An active member of the Cryptic Council, W:. Young passed away on February 2, 1939 in Huntington.
W:. Ron Seifried, DSA
Lodge Historian